Wingate Place
A Quaint Lowcountry Wedding Venue on Johns Island, SC
Frequently Asked Questions

The Site
The site is located conveniently between Charleston and Kiawah on Johns Island, South Carolina.

What's Included
A 40×80 elegant wedding tent on a concrete slab, along side a house for the bridal party.

Favorite Vendors
Each of our carefully selected vendors offer unique services to help make your event as seamless as possible.
Reviews
Wingate Plantation was the wedding venue of my dreams. It's truly a beautiful and charming location. From the start, Sarah was more amazing to work with than I ever would have imagined. She is extremely accommodating, patient, talented, responsive and kindhearted. We were able to get ready in the small farm house on the plantation…

When we were searching for our wedding venue we had an image in our head that we wanted to find something close to. We searched all over the state of South Carolina and found many places that we liked but just weren't perfect. When we first drove on site at Wingate Plantation we KNEW that…

Wingate was the absolute best venue we could have chosen for our wedding. The giant oak trees are stunning, the vintage church pews add a nice touch, the location is serene yet accessible, I could go on and on. The venue rental fee included a tent and several other rentals which helped us save money…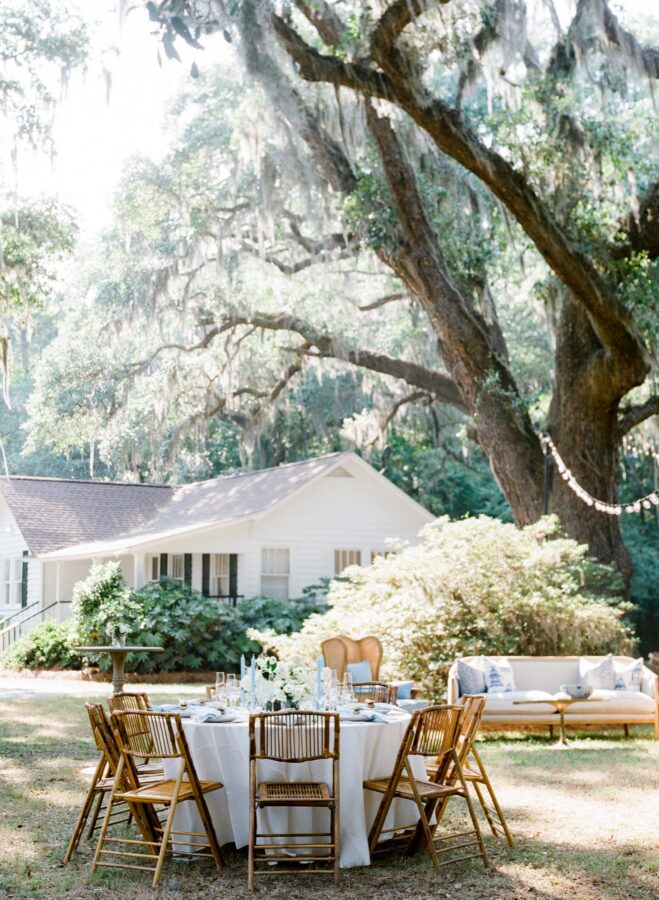 Inquire
Complete the form to book your wedding or special event.